MOVIE REVIEW: Maria By Callas
I vaguely remember being lulled to sleep as a child by the harmonies of the
Flower Duet
from Lakmé, and I've seen
The Barber of Seville
and
Porgy and Bess
performed live, so my knowledge of opera is existent, but quite slight. Because of that, I have to think that
Maria by Callas
is for people who would consider themselves genuine opera enthusiasts aching for one of its most prominent stars, Maria Callas, in her own words and not really for me.
Maria by Callas
has no interviews about her with prominent opera singers, music critics, or historians reflecting on her life and legacy, as in conventional documentaries about famous people. After a
laborious, multi-year process
that involved getting his hands on letters, home video footage, and photographs, director Tom Volf has compiled a nearly two-hour summary of Maria Callas' life on her own terms.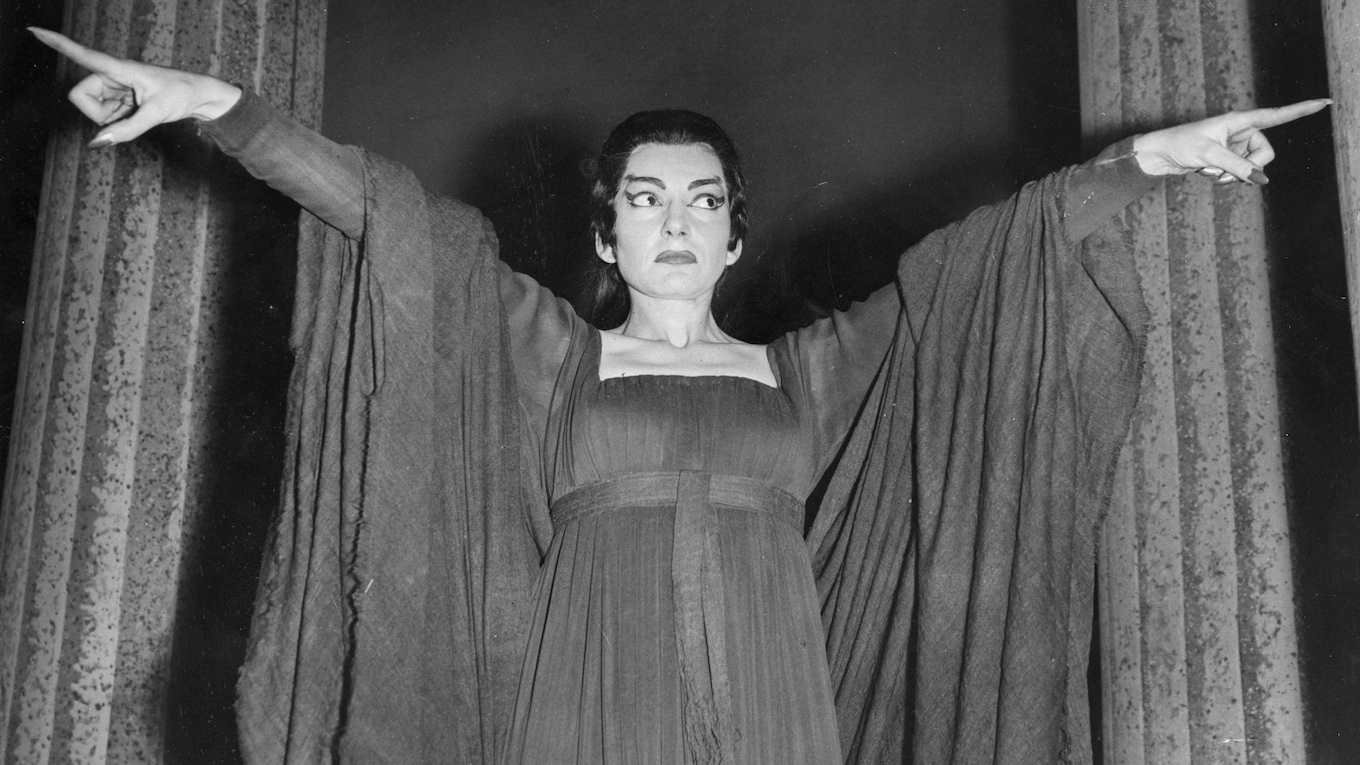 https://www.cbcmusic.ca/posts/20334/maria-by-callas-tom-volf-interview-tiff
Born in New York to parents from Greece (she grew up in both locations) she trained as a singer, performing in Greece, Italy, the United States, and around the world, becoming known for her so-called temper and tempestuousness as much as her singing in operas like Medea, Carmen, and La Traviata. Her fraught relationship with her mother is touched on--while Maria would rather have married and had children, she was forced into opera by her mother, which she seemed to accept as the force of destiny. But frankly, Maria by Callas won't teach you many more specifics about her life than that, leaving out the story of her marriage to Giovanni Battista Meneghini, who apparently controlled her career while they were together, or her struggle with the eating disorder that may have made her more photogenic, but is considered by some to have weakened her voice and endangered her health. It's a movie that is perhaps best watched with a biography of Callas open on your lap, or with the Wikipedia entry on her life open in a separate window.
The closest sense of regard and ubiquity, at the least in the United States, that I can recall observing for someone in this more genteel side of performing is when there were posters for
Gustavo Dudame
l at the Los Angeles Philharmonic Orchestra plastered all over the city. The film shows crowds of people of all age pressing together to catch a glimpse of her walking to and from her limousine, throngs of reporters chasing her as she gets off a plane--a level of fame that is recognizable for contemporary Hollywood stars and celebrities, but not opera singers. She's filmed everywhere, from backstage at the theater to getting off a plane. And the people have the nerve to keep watching her, hoping for her to stumble, to react, so they can continue to call her difficult, a diva and a Diva, tempestuous. Even the home footage the director sought out shows her graceful, elegant, still conscious of the camera. We hear so much of her voice, whether it's presented in unbroken arias, including several over the course of the film, restricting its appeal purely to opera fans, or used to complement silent clips of her backstage, at dinner, of still photos of her and friends, where in a more ordinary documentary these sequences would be replaced with commentary.
There's an inherent tension to making a fact-based film about someone entirely from their perspective: you have to take everything she says with a grain of salt, because people aren't always honest about themselves, whether in private correspondence or public interviews. The 1970 interview with David Frost (
famous for interviewing President Nixon in 1977
), sprinkled throughout
Maria by Callas
like black-and-white punctuation, is where Callas is the most candid and revealing about herself of all the interviews shown in the movie, but it was still meant for public consumption. The insight into Maria Callas, then, comes when we compare her recollections or versions of events to other accounts of the same events, because these gaps tell us more about Maria as a person. After all, the impulse to have complete control over her narrative has been considered diva-ish, as Beyoncé and Taylor Swift surely can tell you.
The infamous Rome performance of
Norma
on January 2, 1958, where she walked out after the first act had been performed, has been taken as evidence of Maria Callas being a pushy diva. Yet to hear Callas herself discuss it, she was coming down with bronchitis, and with both state leaders and
Norma
composer Vicenzo Bellini, her first concern was protecting the art itself from being slandered and dishonored by a poor performance. Her famous feud with Met Opera director Rudolf Bing gives us, the audience, a moment of what feels like pure honesty on Callas' part: when discussing being fired by Bing over disagreements in roles and performances, the transatlantic low coo of her voice is replaced by instances of pure New York-isms, the anger and frustration practically raising the pitch into a bark.
Unfortunately for us,
Maria by Callas
assumes we were champing at the bit to know more about her affair with Aristotle Onassis, which continued even when he was married to Jackie Kennedy. I, personally, was not, although I suppose knowing that he was seeing Maria Callas while married to Jackie Kennedy makes me more interested in learning about Onassis and his seemingly irresistible charms. For so much of
Maria by Callas
to focus on this relationship, at the cost of perhaps telling us more about the sweep of her life, is to its detriment.